10 Things I Noticed in Singapore That Caught Me Offguard
I promised myself I wouldn't go out of the country unless with a diplomatic passport. Not even the World Cup could make me break that vow.
But a FREE trip to Singapore was just too good to refuse. Heck, the keyword there isn't even Singapore. Even if it was just a free trip to Binondo, I'd still take it. Free is all I need to forget everything else in the world.
So when Nuffnang sent me an email telling me I was a part of the Philippine delegation to the Asia Pacific Blog Awards in Singapore and that they would shoulder the fare, the accommodation and the tour, I was like "Screw the diplomatic dream, I'm going to Singapore!"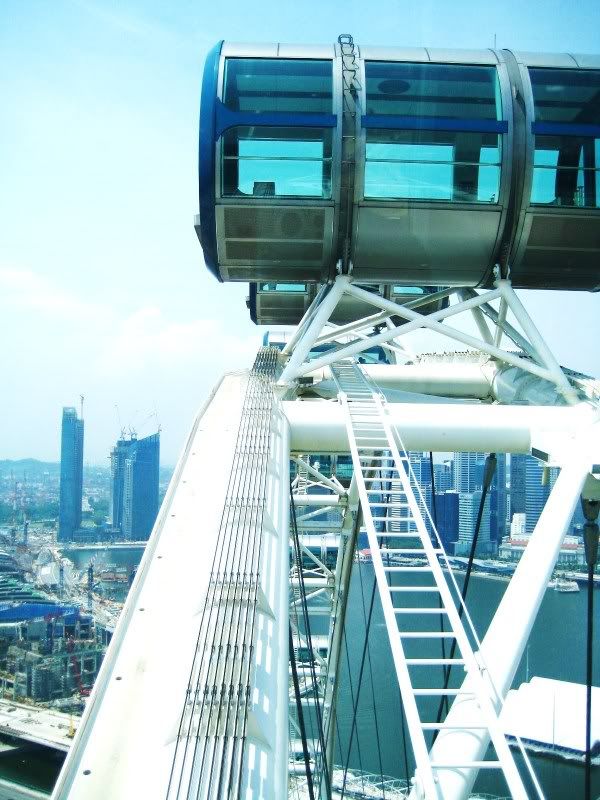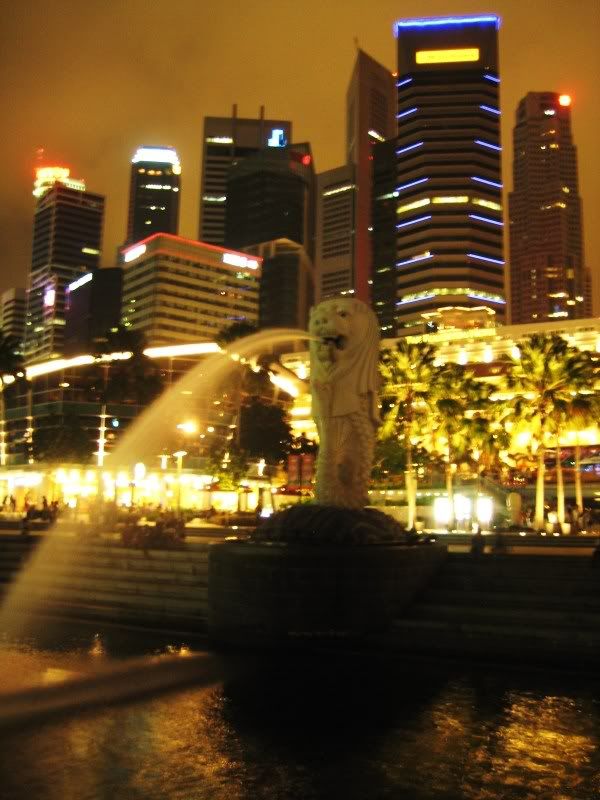 And so I went. Together with a bunch of bloggers from the Philippines, Malaysia, and Australia, we joined Singaporean bloggers to celebrate the best in Asia Pacific blogosphere. The next day, they took us on a tour around the city. It was one of the best experiences of my life. And it will surely be not forgotten. Thanks Nuffnang!
I'm sure you're expecting me to narrate bit by bit what happened in Uniquely Singapore. I won't be doing that. Not this time.
You might also be hoping I'd bombard this post with hundreds of pictures. Sorry to disappoint, I won't be doing that, either. At least, not hundreds. Haha.
What I'm writing about in this blog post are the little things I noticed over the three days I spent in Singapore. Here they are:
10. Soap Bars
The first thing I did upon entering my Link Hotel room (along Tiong Bahru Road) was to check the bathroom. And the first thing I noticed was there was no soap bars. I'm not used to liquid body wash so I stormed out of the room to look for some. I first tried Cheers, a convenience store reminiscent of Mini-Stop near the hotel, but they didn't have any. I walked an entire block to 7-11, where I finally found soap bars. There was only one brand of solid bath soap there and they were on a budget pack.
Later on, I found out that solid soap bars are an endangered species in Singapore. I was told people prefer liquid body wash over bath soap. Interesting.
9. Maya
There was a kind of bird that I see all over Singapore. I don't know what it's called but it's black. It's cute.
But while having lunch at a hawker center, Ramon Bautista (yes, THE Ramon Bautista. He's a friend and a former college teacher), noticed something amusing on the floor. It's a cute little brown bird — a tree sparrow, known in the Philippines as maya. I knew the Philippines and Singapore have so much in common since they both are ASEAN countries and are in the tropics. I expected I'd still see the flora and fauna we have here in Singapore. But seeing a maya was still something that blew me away. I know, I know, the tree sparrow is common in Asia and Europe but still, it felt good seeing a bird I see every day in my country.
It was the only maya I saw in Singapore in the three days I spent there.
8. Paper Table Napkins
Common food establishments don't serve disposable paper table napkins. I learned about it when I asked for it and they told me it was for sale. At first, I was pissed but then I realized there was a good reason for it.
Why would I need disposable table napkins when I have a hankie handy? Why would I waste paper? I guess that's the reason for it — they discourage people from using paper napkins for waste management. I appreciated that.
7. Plastic
Or the lack thereof. Paper was not the only thing that the Singaporean government might be discouraging people to use. Plastic, too.
Although plastic bags are still used in every place I visited, I noticed that there were a considerable lack of plastic materials in some places. Maybe it's just me but magazines don't have plastic covers. Also, at the Cheers convenience store, they don't immediately pack what you bought. They only gave me a plastic bag when I asked for it. Somehow, I felt guilty coz I only bought a can of soda and a pack of chips — and I didn't really need a plastic bag.
6. Cigarette Packs
Like in most other countries, there are warning labels on cigarette packs in Singapore, too. "Cigarette smoking is dangerous to you health." But Singapore brought it to another level — a disgusting picture of the effects of smoking to the body. Almost half of the pack's front cover is occupied by this graphic warning.
There was a picture of a black, rotten heart. And a "deteriorating" tongue. And a reddish black swollen foot.
I never smoked in Singapore.
5. Filipinos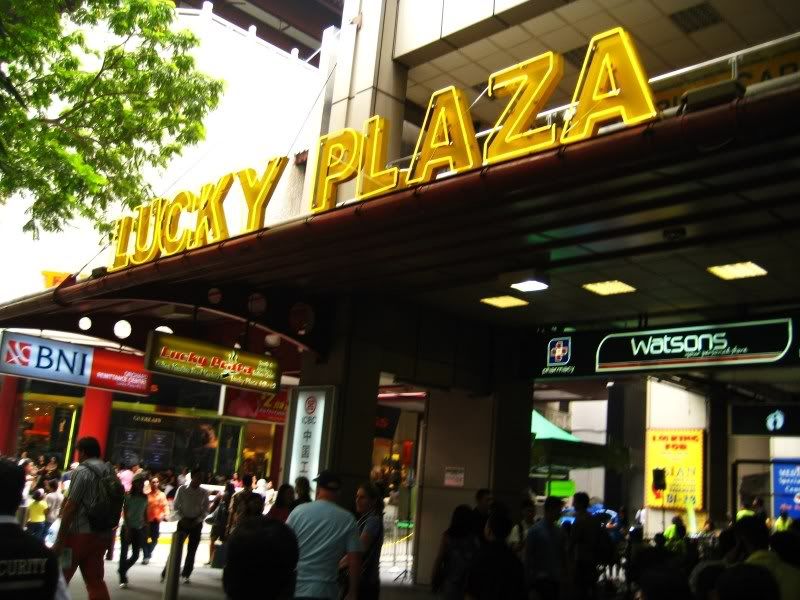 Filipinos are everywhere in Singapore. One of Link Hotel's receptionists was Filipino. When we requested for a flat iron and an ironing board, the guys who came over to our room were an Indian and a Filipino. While walking around Esplanade area, I heard a girl shouting "Dito! Dito sa kaliwa!" When I was looking for soap, I heard a woman talking on the phone saying "Call me back 'pag malapit ka na."
But it was Lucky Plaza where we found the most Filipinos in one place. Almost everyone there that morning was Filipino. And we spent some time having meaningful conversations with them, talking about their lives and their jobs. Pretty enlightening, really.
4. Chewing Gum
I knew chewing gum is banned in Singapore so I was expecting I would not see chewing gum there. I found one! The hard way.
While we were dining somewhere near Esplanade (I forgot what the place is called), I was moving my chair when a used chewing gum stuck to my fingers.
3. Taxi Rides
Although cab fare in Singapore is relatively expensive, I found taxi rides to be a fun experience. Taxi drivers were courteous, helpful, and they don't ask for more than what was on their meter. That was quite refreshing!
There were monitors inside the cab that displayed the driver's name, the plate number, and the flagdown rate. Cool.
2. Time
I remember the other bloggers-slash-photo enthusiasts I was with were all patiently waiting for the sun to give way to the moon for their sunset shots but the sun just won't set! It was almost 7pm but the sun was still there.
The next morning, I woke up at around 6:30am and it was still so dark. I actually thought it was still 5am so I went back to bed. I almost missed the bus that morning.
1. Food
First thing I noticed: BIG servings. It was actually good for two to three people. But I had to finish it.
Second I noticed, their siomai was far, far, far better-tasting than our siomai. They actually call it "siew mai." It tasted soooo good that now that I'm back in the Philippines, I buy siomai from any store hoping I could get something that tastes close to, if not as good as, those I tried in Singapore. No luck yet.
One noon, while we were at another Hawker center, an old woman who was cleaning up the tables approached us. She was upset. By the tone of her voice, I could say she was a little angry. She was saying something in Chinese and I couldn't understand. She was pointing on a plate on our table she was about to collect. It was a friend's plate and there were still some rice on it.
At first, we were wondering what she was saying. I was still eating at the time. (I told you the serving was big.)  She kept on saying something, pointing on the plate.
I was about to give her my plate when it dawned on me that she was upset because my friend did not eat everything on her plate. There were leftovers and that was what the old woman was ranting about. She was upset that some food would go straight to the trash bin.
I decided to eat everything on my plate.
…
There you go. Ten intesting things I noticed in Singapore.
And oh! My fellow Pinoy bloggers found a "taong-grasa" in Singapore! A rare sight! I thought they didn't have homeless peeps there.
I'll be writing about how my Singapore trip went with day-to-day details soon.