My Top 100 All-Time Favorite Love Songs (Part 4)
OMG. I can't believe that it's been a year since I posted the third part of this list. I have actually completely forgotten about it. LOL. If you've been waiting for the fourth installment, I'm sorry for keeping you waiting for 12 full months. So now, here's the fourth part — top 60 to 46 — of the top 100 love songs that I completely adore. I'm also posting some lyrics to the songs.
60. No Doubt – Don't Speak
I love No Doubt. I love Gwen Stefani. And I love this song. There's just something so painful about this song. You know the feeling of not wanting to know — or not wanting to hear it — because you know it's gonna hurt real bad.
You and me
We used to be together
Everyday together always
I really feel
That I'm losing my best friend
I can't believe
This could be the end
It looks as though you're letting go
And if it's real
Well I don't want to know
Don't speak
I know just what you're saying
So please stop explaining
Don't tell me cause it hurts
I think this song encapsulates that problem very well. And it's catchy, too.
Also listen to: Cool and Gwen Stefani's 4 in the Morning
59. Jason Mraz – I'm Yours
A cute, fun song but not short of effectiveness. Jason Mraz was able to create a feel-good song that is both romantic and insightful.
Listen to the music of the moment people, dance and sing
We're just one big family
And it's our God-forsaken right to be loved loved loved loved loved
So I won't hesitate no more, no more
It cannot wait, I'm sure
There's no need to complicate, our time is short
This is our fate, I'm yours
Also listen to: Clockwatching, You and I Both, I Melt With You
58. Alicia Keys – Fallin
When I first saw the music video for this song, the first thing I said was, "Man, this girl will make it big." True enough, she did make it big in the business. Since then, I'm a big Alicia Keys fan. Set aside the controversies, she's still a great singer and an awesome songwriter.
Sometimes I love ya
Sometimes you make me blue
Sometimes I feel good
At times I feel used
Lovin' you darlin'
Makes me so confused
I keep on fallin'
In and out of love with you
I never loved someone
The way that I love you
After four albums and a ton of singles, I still think that Fallin' is her best single to date. (With Unthinkable at a close second.) This song just paints a good picture of what it feels like to be totally confused about your emotions — falling in and then out of love. And I know the song speaks for many people.
Also listen to: If I Ain't Got You, Try Sleeping With a Broken Heart, No One, Unthinkable
57. Sade – By Your Side
I'm not a Sade fan but I love this song. Not many of my friends know this song so whenever we talk about favorite songs and I say "I love Sade's By Your Side," they go "What's that? Who's that? What?" Haha.
Oh when you're cold, I'll be there
Hold you tight to me
When you're on the outside baby and you can't get in
I will show you, you're so much better than you know
When you're lost and you're alone and you cant get back again
I will find you darling and I will bring you home
And I think it's a great wedding song. 🙂
56. Dido – Thank You
When you listen to this song without the lyrics, you'll easily assume it's a sad, sad song for the broken-hearted. But it's the exact opposite. This song never fails to make me smile when it gets randomly played by my iPod.
Push the door, I'm home at last and I'm soaking through and through
then you handed me a towel and all I see is you
and even if my house falls down now, I wouldn't have a clue
because you're near me and
I want to thank you for giving me the best day of my life
Oh just to be with you is having the best day of my life
And yeah, I can truly relate to it. It's nice to know that no matter how bad the world can be, there's still someone who can make all the bad things go away at the end of the day. And it's nice to know that there's a song about just that.
Also listen to: Here With Me, White Flag
55. New Radicals | Jonathan Foreman and Mandy Moore – Someday We'll Know
Of course I love the New Radicals original but Mandy Moore's version with Jonathan Foreman isn't bad either. I think what makes me hooked to this song is the idea of compiling the questions I've always had in my head and then making a segue to something romantic and emotional.
I bought a ticket to the end of the rainbow
I watched the stars crash in the sea
If I could ask god just one question
Why aren't you here with me
Someday we'll know
If love can move a mountain
Someday we'll know
Why the sky is blue
Someday we'll know
Why I wasn't meant for you
Someday we'll know
Why Samson loved Delilah
One day I'll go
Dancing on the moon
Someday you'll know
That I was the One for you
God knows I've been very curious about what happened to Amelia Earhart or whether the captain of the Titanic cried. LOL
Also listen to: You Get What You Give
54. Johnny Cash – I Walk the Line
I just love this song. I dunno why. LOL. Perhaps because the melody is simple but it mesmerizes me every time I listen to it.
I keep a close watch on this heart of mine
I keep my eyes wide open all the time
I keep the ends out for the tie that binds
Because you're mine, I walk the line
53. Michelle Branch – Goodbye to You
I love love love Michelle Branch. (Whatever happened to her? Where the hell is she?) I love Breathe, All You Wanted and a whole bunch of her songs. But this one gets to me every single time I play it. There's just something about how she sang it — sincere, honest, emotional — that makes this song memorable.
And it hurts to want everything and nothing at the same time
I want what's yours and I want what's mine
I want you
But I'm not giving in this time
Goodbye to you
Goodbye to everything I thought I knew
You were the one I loved
The one thing that I tried to hold on to
The one thing that I tried to hold on to
And when the stars fall
I will lie awake
You're my shooting star
The last three lines are my favorite. It's like saying "I can't get you now. You're my star. But when the stars fall, I'll get you." Nice.
52. Joe – No One Else Comes Close
When I was in High School, I was addicted to this song.It's pretty sexy and romantic, ain't it?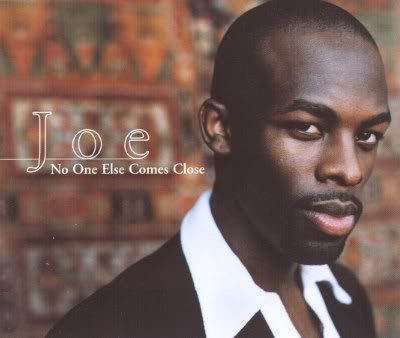 When we turn out the lights
The two of us alone together
Something's just not right
But girl you know that I would never ever let another's touch
Come between the two of us
Cause no one else will ever take your place
No one else comes close to you
No one makes me feel the way you do
Also listen to: I Wanna Know
51. Parokya ni Edgar – Your Song
One thing I notice, when bands who seem to be not taking anything seriously get serious and creates a love song, the song is usually EPIC. Take Parokya ni Edgar. When I first heard Your Song, I didn't realize it was actually them. It's just out of character. But I'm not complaining. It's a beautiful, heartfelt song.
It took one look
And forever I laid out in front of me
One smile then I died
Only to be revived by you
There I was
Thought I had everything figured out
Goes to show just how much I know
'Bout the way life plays out…
I take one step away
But I find myself coming back to you
My one and only, one and only you
50. Gavin DeGraw – More than Anyone
I've always loved Gavin DeGraw but I didn't know about this song until my friend Tonet called my attention to it. She fell in love with the song when she heard it on Gilmore Girls. I fell in love with it, too.
Look in my eyes, what do you see?
Not just the color
Look inside of me
Tell me all you need and I will try
I will try
I'm going to love you more than anyone
I'm going to hold you closer than before
And when I kiss your soul, your body'll be free
I'll be free for you anytime
I'm going to love you more than anyone
I think the song is about two friends one of which has hidden romantic feelings for the other.
Also listen to: Follow Through, Stay
49. Marvin Gaye – How Sweet it is (To Be Loved by You)
Why I love this song is simple. Aside from it being catchy and lovely, I can just totally relate to the song right now. And this is my song to someone and you know who you are.
I needed the shelter of someone's arms and there you were
I needed someone to understand my ups and downs and there you were
With sweet love and devotion
Deeply touching my emotion
I want to stop and thank you baby
I just want to stop and thank you baby
How sweet it is to be loved by you
I loved Kris Allen's version, too.
48. Keane – Somewhere Only We Know
One of my favorite bands is Keane. I completely adore their first two albums and there was a long period of my life that it was the only record playing on my iPod.
But what made me fall in love with them was this song "Somewhere Only We Know." It's just haunting and I really feel for the character in the song.
Is this the place we used to love?
Is this the place that I've been dreaming of?
Oh simple thing, where have you gone?
I'm getting old and I need something to rely on
So tell me when you're gonna let me in
I'm getting tired and I need somewhere to begin
And if you have a minute, why don't we go
Talk about it somewhere only we know?
This could be the end of everything
So why don't we go somewhere only we know?
Somewhere only we know
I'm still not sure what this song means exactly — somewhere only we know could be a real place or a state of mind. But it's surely about going back to the time when things were just easy and not complicated. It's this desire to cherish the last minutes of it regardless whether they will save it or let it end.
47. Jann Arden/ Michael Buble – You Don't Know Me
First heard this song in My Best Friend's Wedding and damn, never forgotten it since! It's such a neat, poignant, beautiful song. I liked Jann Arden's version better than Michael Buble's but it doesn't mean his version is bad. I like both.
I never knew
The art of making love
Though my heart aches
With love for you
Afraid and shy
I've let my chance to go by
The chance that you might
Love me, too
You give your hand to me
And then you say good-bye
I watch you walk away
Beside the lucky guy
You'll never never know
The one who loves you so
Well, you don't know me
46. Yeng Constantino – Di Na Ganun
I think Yeng Constantino is one of the most talented musicians we have today. Every music she creates is just so honest, sincere and totally emotional. Although she's now with a big recording label, there's still some rawness in her sound.
Di Na Ganun caught my attention when she performed it on ASAP. I just thought it was a beautiful song about not being able to say that the love had already died. It has no pretensions of being deep. It sounds as if what was in her head, she just poured all at once.
eh, paano na kung
ako na ang nahihirapan?
magagawa ko ba sa iyo
na bigla kong talikuran
wala na ang dating tamis
at sa tingin ko'y di ko na
maibabalik…
bakit di ko maaming
wala na ang dating damdamin
di na ganun
at hindi ko na kayang
piliting muli mong angkinin
di na ganun
Also listen to: Salamat, Cool Off, Hawak Kamay
…
There you go. Next 15 is coming up. Top 45-31.