MALACCA, Malaysia — We stepped out to the garden almost at the same time. And almost at the same time we placed a bottle of softdrink on separate tables.
"Would you mind if I smoked?" I asked politely.
"Absolutely not, I'm here for the same reason," he smiled and introduced himself. His name is Aurelien, and he's French. "Would you mind if I joined you?"
"Not at all," I beamed back. He moved to my table, pulled a chair, and sat comfortably.
We spent the next hour at that rooftop garden of a hostel in Melaka under the bright moonlight that danced through a thin sheet of smoke. But we had too many words for our arid throats that had been longing for another drink, preferably with alcohol.
"How would you like to walk around the city and grab a beer" he invited. A strange idea at that time of the night, but it was all too welcome. Striding along the dark streets of the historic district, we traded opinions on travel, culture, politics, and — in great detail — all the personal experiences that weaved them together.
He described the job he abandoned in France, and I the one I left at home. He sang bitter notes about his ex-girlfriend, and I sweet melodies of my current relationship. We tackled food, art, life, and all things that made our souls eager and our senses hurt. Nations. People. Love. Marriage. Equality. Marriage Equality. Sex. Sexuality. Dark alleys. Midnight walks. Convenience stores. Beer. Stairs. Rooftop gardens. More cigarettes. More beer.
There we were, a straight French chemist and a gay Filipino marketer giving so much life to a conversation over pints of alcohol and chains of Marlboro Lights, enjoying the hours like life-long friends, all the while knowing that we would probably never see each other again after this. The next day, he would be taking the bus to Penang, and I would be flying back to Manila.
All Too Familiar
Story of every backpacker's life. You meet someone on the road, become friends, share a beer, talk for hours, tour together (if circumstances are right), and it's over before you know it. It's a bittersweet cycle. If you're lucky, you maintain a link: adding each other on Facebook, bartering email addresses. If you're really lucky, you see each other again sometime, somewhere, somehow. If not, the person becomes an addition to the growing list of five-hour friends.
And it's all right.
It just needs some getting used to. You introduce yourself by sundown, you exchange goodbyes by midnight. Nothing else left to do but enjoy each other's company and find a connection. And a connection you will find. There's always something common, something you are both raring about, something. I once found myself totally engaged in a conversation about football with a German guy in Singapore, sci-fi novels with an Englishman in Guilin, and heartbreaks with a French lady in Hanoi. There's always something.
Many times the discussion delves deeper, even reaching the very personal level. You put your insecurities on the table for their listening pleasure. You expose parts of yourself you never even dare show back home. You welcome unsolicited advice because an unbiased take on things is what you need sometimes. You learn from your life experiences through their eyes, and you learn from theirs too. Some share more than conversations, more than interests. Some move forward together. Some fall in love. But often, this bond too is severed when time comes.
Truly sad, sadly true.
Still Life
On the road, parting is almost always clean cut. Friendships and other relationships are just a papercut away to snapping. With a swift slash of a bus ticket or a boarding pass, it's gone. Not like in "real life."
Remember your seatmate on one of your elective classes back in college? Or the friendly guy you always spend lunch breaks with during your first job? Some of your closest friends years ago but you barely see nowadays, remember them? When you "parted," you probably still saw each other again. Frequently within the first months. Occasionally in the next few. And then rarely a year later.
In the stationary world, bonds are not broken; they just fade away. It's like the lingering feeling when you watch a film so good that you still could not move a muscle even after the closing credits rolled. It's like having a song stuck in your head and then replaced by another subconsciously. You don't realize it until years later when you hear that song again on the bus on the way home. By a random stroke of fate, it comes poking itself into your head again: that movie you once loved so much, that song you once couldn't stop listening to… that friend you were once so very close to.
They didn't vanish in an instant; they faded away. No cuts, only fade-to-black. It's slow. Barely noticeable.
Remember when your math teacher would always instruct you to find X? The X keeps changing value depending on the many factors around it — whom you are with, where you are, where you're headed. Some friends have moved on to another direction — another school, another job, another country. Some walk past you. Some you leave behind. Before you know it, you're wandering, wondering where they are now, how they are now, and why you didn't notice them go. Sure, there are those in our lives who are always there, the constant in the equation.
But you keep on walking. Because sometimes, the only constant is you walking. The X, you keep it open.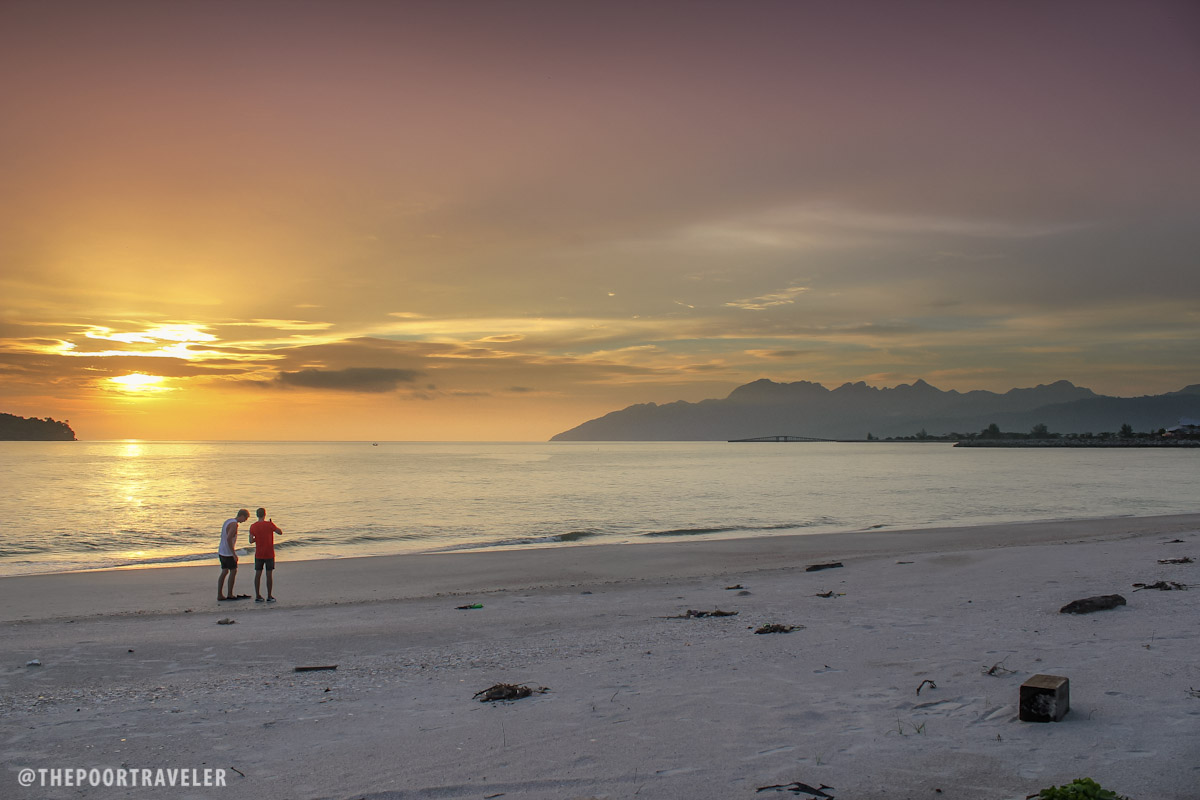 Just Like That
In that sense, "still life" is much like life on the road. Things just go faster. The environment changes in a matter of days. Loneliness doesn't creep in; it strikes without warning. An iPod is good company. A book, even better. But nothing beats something that talks back. Despite the heavy accent. Despite the limited vocabulary. The warmth of a voice is the thickest shield from the biting cold of solitude. Even when you travel to be alone, to be with yourself, to "find yourself." You will only find yourself when you find yourself in the company of others. Otherwise, you're stuck with the you that you started the trip with.
What a tricky thing, impermanence. We love it and hate it at the same time. We only want the good things to last, but it can't always be like that. Not even with friends. When you travel alone, you realize it a week into your trip. By Week 3, you embrace it. It's the one fact of life that backpackers have come to terms with: nothing in this world is constant. And a good connection can sometimes be as short-lived as a layover when you await a connecting flight. Impermanence grows congruently with mobility.
Normally, you build and nurture friendships for five years or so. For a nomad, five days is too long. Five-hour friends are not uncommon. In the fast-paced, restless world of backpacking, hours may be too short but they are often memorable. Or even powerful.
"The very first friend I made while traveling was a British woman named Selina," I shared with Aurelien that night at the rooftop garden of our hostel in Melaka. Our conversation just made a turn onto the Backpacking Alley. "I was too shy to meet people. She grabbed my arm, dragged me into the bar, and told me not to be shy to meet people, for no one's gonna judge me. And if they did, they probably won't see me again anyway."
He agreed before taking his last sip of cold beer. I raised my can for my last gulp too. In my head was a picture of Selina, Aurelien, and all the other five-hour friends I made in between. Josephine. Martin. Ke. Sarah and Marten. Carrie and Daniel. Pete and Troy. Pedro and Margarita. Ana and Peter. Charlotte. Matt. Will. Rio. Amanda. Thomas. So many names, so little time.
People come and go, just like that. And again, that's all right. That's part of travel. That's part of life. You just move forward, make more friends, and do it all over again.
*with apologies to A Map for Saturday