NATIONAL LIST OF QUALIFIERS
Foreign Service Examination Qualifying Test
Department of Foreign Affairs
06 May 2007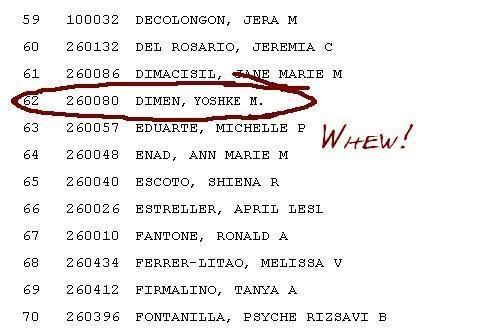 Source: Civil Service Commission. Click here to see the full list of qualifiers.
Now, I have a pretty good reason to smile for the rest of the week. One step closer to becoming an ambassador, er, diplomat. Ehehehe.